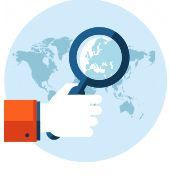 Adaptivestack Technology's dedication to our core values is what truly separates us from the competition. As a company, our customers come first, we are ethical and professional and focus on continuous improvement.
When this approach is followed, business and personal success is inevitable.
While most businesses focus first on strategy and profits, at Adaptivestack Technologies they are secondary to our people and our culture. By following our core values, we excel in all other areas.